I grew up on the remote Hebridean island of Lewis. A favourite place to play was
among the megaliths of the Callanish Standing Stones.
I came across this photograph on the web, showing my primary school class
watching the lifting of stone 33A, which had recently been uncovered.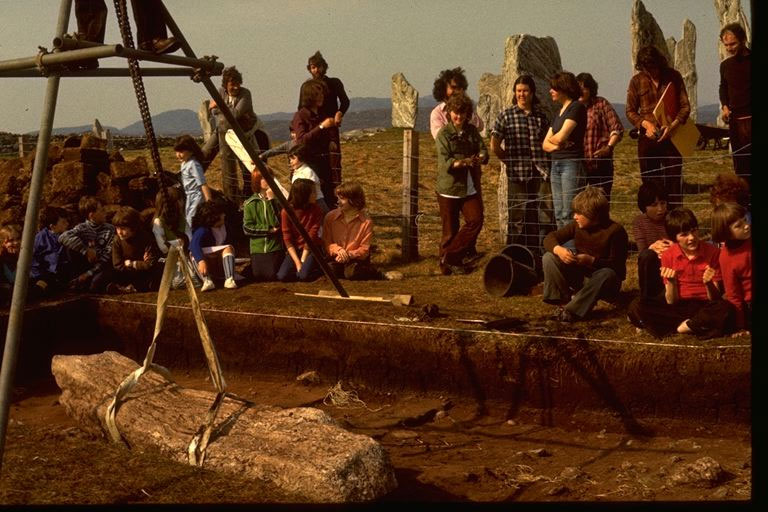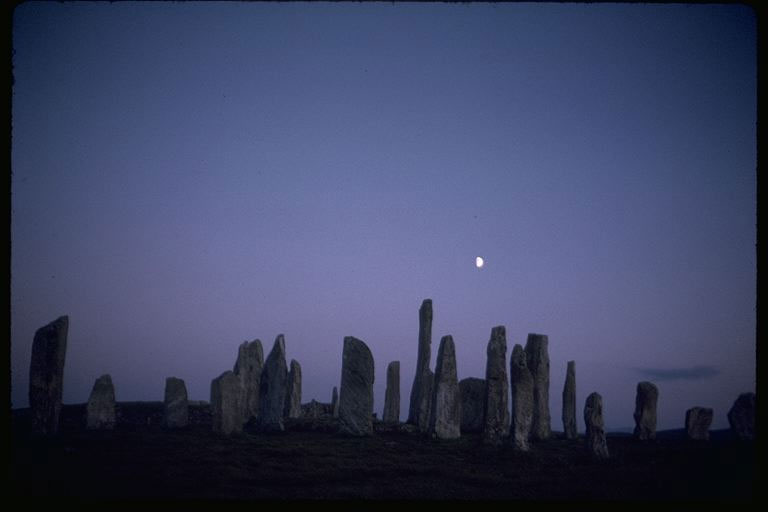 The Callanish Stones, later at night, when it got a bit spooky!
The photographs on this page are Copyright © Clive Ruggles, University of Leicester.